Information
Links / Liens
Nous sommes un club bilingue!
Le club St-Lawrence Toastmasters est un club bilingue à Montréal. Nos réunions hebdomadaires se déroulent en français et en anglais.
We are a bilingual club!
Located in downtown Montreal, St-Lawrence Toastmasters is a bilingual club. All meetings are held in both English and French.
The St-Lawrence Toastmasters Club in Montreal would like to welcome its newest member Irene.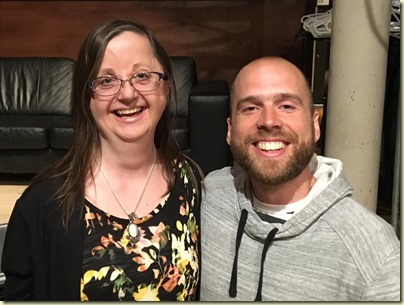 Yanick (our club president) welcomes Irene
We like to ask our members why they decided to join Toastmasters.  Here is what Irene had to share with us:
"My original reason for joining Toastmasters was to get comfortable speaking in public. I believe I found a relaxed ambiance that will allow me to get over my inhibitions and out of my comfort zone. St. Lawrence Toastmasters has warm, supportive members, and in time, I am certain I will improve my speaking skills and do so with absolute confidence and ease. The members' feedback is a true learning tool for growth and improvement."
——————————
Are you looking to improve your speaking skills in Montreal? Find out how Toastmasters can help.  Feel free to visit our club.
Here is the programme for the Toastmasters meeting of May 30, 2017.